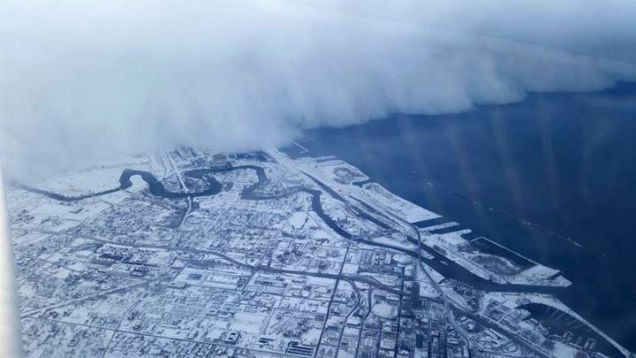 Snowpocalypse 2019: Winter is Coming.
Event:
viewtopic.php?f=122&t=31729
[Written with Veil's Player]
Millicent sat on the couch in the high vaulted main room of her once-Cathedral-now-home. It was early evening and the night sky glittered with crisp, cold star-gems through the quarter-glass roof of the once-crumbling structure. The TV was casting cat and mouse shadows in the possibly spooky interior, and she and Veil were deep in the best part of the plot twist of an HBO series she had watched maybe 15 times already. He probably wasn't watching much, all things considering.
Millicent was tired and overly comfortable. What that means is that the couch, itself, was a lush fabric with extra cushions and a deep seat that could support her, and most other humans, curled up or supine with ease. There were blankets and pillows aplenty, and her attire was that of simple luxury. This was primarily made up of a long, Scottish cashmere based night shirt that almost covered her knees. It was, of course, white, and somehow assymetrical at the collar and the hem.
At present, she was popping too many truffle salt popcorn kernels in her mouth at one time, and attempting the intricate one handed knuckle dance that was necessary to get everything safely in her face.
Just as she succeeded, the screen went blank. BEEEEEEEEEEEEEEEEEEEEEEEEEEEEEEEEEEEEEEEEEEEEEEEEEEP This is a test…..
Millicent narrowed her eyes at the screen. Premium channels didn't have commercials *or* tests. What was up with this?
"Sorry," she apologized unnecessarily to her company.
Veil turned a wide, startled gaze towards her- comedically slow with pupils the size of saucers by the time they reached Milli's skeptical face. He was, momentarily, the image of both someone being caught red-handed without an excuse at the ready and the other a child horribly confused about how a sound like *that* could be emitted by another *being*. At least.. That's what he *thought* she was apologizing for. Mouth still hanging open in incredulity, he used this to his advantage.. Because he couldn't help how delicious it was.. And mechanically placed a single piece of popcorn he'd retrieved from the bowl between lips with the same lack of speed in which he'd regarded her.
*Crunch*.. *crunchcrunchcrunch*.
As the test ended, the actual not-a-test information came through. Snowpocalypse.
"Snowpocalypse?!" she yelped as she sat up straight and looked at Veil.
"Pock-lips?" he echoed, rolling the term around on his tongue between the
*crunchitycrunch*
of further pilfered popcorn. "Snowpock-lips." He said firmly with a satisfied nod.
"We haven't had snow here yet! We will get snowed in for Days! I wonder when Nate is getting home. Oh my gosh, we could lose him in all that…..white!"
Veil's face was a picture book of altering expressions- ones learned in no small part by the characteristics of the faces he'd so far encountered. At the mention of Nate's name, his brightly beaming features went all lax and deadpan with a certain annoyance burning behind a half-lidded stare. "Nate." He explained with a small, nearly adoring smile, in case she didn't get his ridiculous impression. "He'll be cold! Frozen Nate of the Pock-lips."
First, Millicent burst into a mad cackle of laughter. Yes. Yes, that was her brother all right. And yes, Veil had excellently strung together multiple terms and phrases that he had learned in the past week and Frankenstein-strung together. She hastily dug around the couch for her black cell phone. "We need to order food, and alcohol and….what kind of—oh, nevermind. Rum! You drink Rum for this. We can bake cookies and we can… " her tirade came to a screeching halt. "What *do* you want to do? Or maybe… Hmm," she looked at the Innocent rather dumbfoundedly.
He
* looked back eagerly.. Like this was the best game yet. … She hadn't considered – well if we were starting from scratch than maybe -- Oh, this is going to take some more thought.
Laurie.
Laurie would know.
She dialed his number.
"You dastardly fiend."
"Mmmm…. Say it again."
"Fiend!"
"Oh my dear, you do know how to take a boy back to his …well….younger years. What can I do you for?"
"Did you hear about the snow?"
"Mmhmm. Hear about it? Child, we asked for it."
A moment of silence.
"Annnndddd?" the perverted silver fox of a man purred.
"Well… What should we *do*?"
"*
Do
*? Why Millicent…do *everything*. Why are we choosing?"
"….that's a lot of …there's a lot of everything."
"Well it looks like you'll at least have a week. Do you need a care package, dear?"
"Not like the one you sent Nate!"
The vampire laughed. It was a genuine, half-mad, crazy wolf of a laugh. He sounded unhinged. She should be flattered. He was being so… genuine.
"Fine. Not like the one I sent Nate. But you know… The little—What was it you decided to call him? Veil?" the sound he made at that was somewhere between nails on a chalkboard and the slick *
shink
* of a sharp blade being slammed to the hilt into the cartilage between the sternum and a rib bone. "You should all just… You know…celebrate life together. A roaring fire. Some champagne. A little MDMA… let it all hang out."
"Laurent…"
"Give me…2 hours. I'll be your Snowmaggeddon sugar fox. Bear? Baby? *
Daddy
*. *
Merde
.*"
>
Click
<
Millicent eyed Veil dubiously. But her heart just melted and flopped around in her chest when he smiled.