"Always protect your

King

."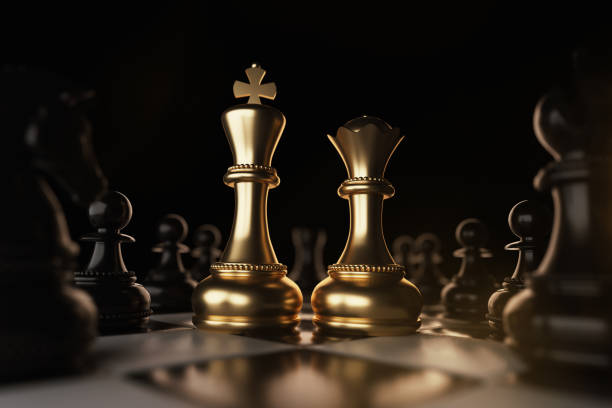 Once a door closes, let it close all the way. Don't leave it ajar, only to swing it wide open again whenever it's convenient. That was the gist of what had been told to Reiko during a visit that she had taken it upon herself to pay to somebody. Tie up loose ends is what the ravenette took that to mean, as well as leaving the past in the past. So, what has she been doing during the day when she wasn't catching herself up on work at her shop? Tying up loose ends was what she was doing. Reiko had a few of them to tie up and, additionally, burn. She didn't want them to ever come back.
She was going to be wearing shirts with at least a half-sleeve for a few days yet, according to the local hospital doctor that she had seen. That was the cost of tying up and burning up one of said loose ends, which was the cutting off of an extremely toxic individual from her line of communication: a beating that she had been fortunate to leave without a single broken bone. Just harsh bruises. Yeah, those sucked, but they weren't going to stop her from doing what she enjoyed doing most: baking. The counter in front of her gave plenty of traces of this in the form of scattered ingredients and two recipe cards.
After taking intermittent breaks to play (and lose) a game of Chess to Ben, she needed to finish with the baking and the frosting. Never mind the diamonds! Reiko had plans of leaving some behind for Amaris, one for each year. So, a dozen. That worked. The diamonds for those would be bigger than the rest of the cupcakes that were going to the Inn tonight. Speaking of Amaris, the girl had fallen asleep at the table during her own game of Chess with Ben. She had been moved to the couch at Reiko's suggestion for the sake of comfourt.
Reiko had taken the last of the cupcakes out of the oven and waited for them to cool. That was two batches of cupcakes to apply frosting to now. "
I was wondering about something...
" spilt from her before she could stop herself. No! She wanted to wait until she knew how to word herself before actually saying anything at all!
"
Oh?
" Ben picked up his scotch from the table to take another sip before resuming his seat at the table. "
What's up?
"
Reiko was triggering a little bit of a lull in very lightly touching the tops of one of the cupcakes from the second batch. They were almost cool enough to top with the frosting, but not quite. A few more minutes were needed. As for the sheet of mostly clear sugar, that still needed a lot of time to cool before she could start cutting. In the meantime, she was pouring herself a second cup of coffee and taking a sip. She was good at creating a lull when she wanted to, but bad at getting to the point with certain things.
There were multiple things she was wondering about, but what she had initially wanted to mention was what she had great difficulty with putting into words. So, she thought of something else. Yes,
that
was what she could ask about. It had been a thought on her mind since the transfusion she had recently received. "
I was wondering about immortality...well, since the transfusion, anyways. Is there-I mean, do you know of a way one could be granted such without the use of any kind of sorcery..?
" Reiko asked. "
I-I know it's a really strange thing of me to ask.
"
"
Huh. Well, that's a good question right there,
" he nodded, contemplating a moment as he sipped from his scotch, "
I know of one guy who attained immortality by being transported to some kinda whacky, anti-logic realm. I think it was called, 'The Dialetheaic Realm,' or some kinda bullshit like that. Bottom line is, everything there is true and not true at the same time, so even if he were to 'die,' it would also be true that he did not?
" An awkward look came over his face as he shrugged with his shoulders. "
I can't really wrap my head around it myself, but that's the gist of it.
"
A very brief pause. Then, "
In fact,
" he pulled one of his knives out from his right boot, "
That realm is where these were crafted. Ain't no limit to what you can do when the so called, 'Law of the Excluded Middle,' ain't holdin' ya back.
"
Now that was something worth mulling over. Some guy had gone to some realm and, if she was understanding it correctly, then it sounded like he was still in that realm. "
Weird...and he just what, stayed there for the rest of his life? If so, then I don't think I would want that. Being separated from everyone I've come to really care about and all...I don't like that.
" Reiko was no isolationist.
She looked at the knife he pulled out. "
You can have weapons made there?
" she asked as she then started to squeeze frosting out of a tube onto one of the cupcakes.
Whilst it wasn't the main thing she was wondering about, it had in fact satisfied a big portion of her curiosity. The other matter could just wait...she paused after completing the frosted swirl to rub at her right arm again. This time, she shut her left eye.
"
No no, he's able to instantiate into more...
" He struggled to come up with the words. "
I guess, shall we say, conventionally logical realms? But even though he instantiates here, he - at the same time - remains back in the Dialethaic realm. But then again, he doesn't. Or she. Or xe. Or...not xe?
" The whole idea of it all was giving him a headache. "
Not sure if it even has a precise gender there, come to think of it.
"
"
It sounds more confusing than Chess.
" When she was done rubbing her arm for the tenth time today, she opened her left eye once more and resumed with the frosting. What a lovely colour to go with the theme of tonight's event. Reiko really liked how she had mixed the food dyes. "
Well, maybe I can find a much less confusing method for the immortality...if there is one. Like a potion or something that I could take. Something.
"
She worked efficiently. When she had finished with the batch, her arm needed an eleventh rub. Reiko was now officially aggravated. "
Okay. This is getting ridiculous. Did I brush up against a rose bush, or something?
" The only thing beneath her half-sleeve was the topical cream that had been applied by one of her contacts to aid with speeding up the healing process. There had been no mention of possible allergens! "
I had some loose ends to tie up this week whilst you were training and all...one of them didn't go as planned. Even with backup.
" Reiko walked back to the table and sat down. Then she yanked up her right sleeve to show the healing bruises. "
Believe me, it looked much worse two days ago.
"
He looked down at the bruises and reached out with his hand, gently brushing the tips of his fingers over them. "
Yeesh. No good, hon...
"
A hiss parted from her at the touch. "
I'm told it would be another day or so before they fade completely. Pain and all.
" Reiko blew on the part of her bruises that had already been touched.
But, there was something else Ben had to address. Something that had him somewhat bothered. "
Can I ask, why is it that you want immortality?
"
She sighed in a whisper over the question that had been asked. It was inevitable, really. "
I want...when I was in recovery last week, I was doing some thinking. Really thinking about my future, particularly my lifespan...
" she began. Pink azalean hues met with brown-hazels. "
...the form of anaemia I have, it's severe enough that it has no possible cure. Someone else I have years of uneven history with, Renna, offered to help me out with a cure...but I know that she only means to find a way of using me. That's what she does whenever the opportunity dangles in front of her. So, I would rather explore other means...such as being able to live indefinitely without letting my own thalassemia eventually claim me.
" Reiko still had so much that she wanted to do! There was still much to accomplish, personal and not so personal to her.
"
Renna?
" a concerned look tightened his brows and hardened his cheeks, "
No... no, not if it's the Renna I'm thinking of. Please. Tell me you're not going to let her tempt you into anything that.
" His hand laid on top of hers then. "
Promise me.
"
Not surprisingly, the name coming from her wasn't taken well. Was she the only one who didn't fear Renna at all? Years of knowing her had had given patterns, established and newly-formed. "
Yes, she's the same one...the one who uses people and hurts them severely.
" She slid forward on the chair she sat on, her free hand touching Ben's cheek as his hand laid on her other hand. "
Ben...Ben! Relax, would you please? I've known her for going on eleven years now, and I know how she is. I have no intention of letting her do anything to me at all. I promise...
" Her eyes didn't move from his as she made this promise with full sincerity.
He shut his eyes and bowed his head, simply uttering, "
Good.
" Looking back up at her then, "
You should be looking for a cure though, Reiko. Not immortality. You always trade some vital aspect of yourself in exchange for immortality; at least in every way that I'm familiar with it. If you need help, then let me help you. But don't sacrifice yourself to become something else entirely; that's not even immortality anymore, at least not the way you're thinkin' of it.
"
With the bowing of his head, her hand moved back from his cheek. Her other remained beneath his, and it was then that she thought about Amaris sleeping on the couch. What if she was to wake up and hear them talking about this? Reiko was particularly sensitive to the young hearing conversations of such a serious nature between two adults, and she rolled down her right sleeve back to its normal position. "
A cure, for my thalassemia...but where?
" she asked. "
It's entirely possible that a cure for an otherwise incurable illness might come at an even heftier price than any price to be paid to obtain immortality. But, I don't even know where to start. Terra hasn't exactly caught up to Rhy'din yet, and I don't know of many people who I can trust with not botching things up.
" Not that she was going to bring attention to it, but her chest size was an example of something that had been botched up. It used to be two letters smaller!
"
I uh...
" He looked over his shoulder at Amaris to make sure she was sound asleep before turning his head back to Reiko, leaning in and lowering his voice. "
I know a guy that might be able to help. No guarantees, and he's a sheisty son of a bitch too. Amaris would never let me even bring his name up, so we would really need to keep this on the DL, if you catch my drift here, yeah?
"
Oh geez. A name that Amaris would respond poorly to?
I...think I've seen this once before. He said someone's name, and Amaris got really mad and started to growl. It was before she'd gone missing.
Reiko gave a nod to this. "
You mean...he whose name begins with an M,
" she whispered after leaning in close. Yeah. The woman understood. "
If you mean him, then we've met once or twice in the past...it might be a good idea to discuss him elsewhere out of Amaris' hearing, should she wake up. If it can be discussed within the next half hour? I'm due at the Inn to assist Mallory in running a celebration tonight.
"
"
You've met'm, eh? So you know what kind of guy you'd be entangling yourself with,
" he nodded, "
I dunno about tonight, hon. I got a job this evenin'. Quick and simple, but a job nonetheless. Go help Mal, think it over, and we can talk whenever we get around to it, hey?
"
"
Yeah...yeah, I've met him. We didn't actually talk at length, no, but there was small talk. He reminds me of...my contact who helped with treating my injuries at my house after the botched operation.
" Reiko gave a nod of understanding. She sat up, straightening herself a bit. Her voice only raised a tiny bit. "
There is a way you could help me before I do head out, though...would you happen to keep any ointment lying around? It's the stuff that feels really, really cold when it's applied and blended in...I could use some, but. Not on my arm.
"
"
You mean that healing ointment that Amaris keeps around?
" he asked, trying to narrow down what it was she was referring.
She really had to think. Ointment that Amaris keeps lying around. Reiko faintly remembered seeing it lie around. "
I...think so,
" she told him, "
it's in a one-inch round container that looks just like a tiny black field medic kit that I used in the service. It almost resembles the colour of metal because of its composition, and it smells awful...but it relieves pain and accelerates the healing of bruises and other minour injuries.
"
Reiko was using her hands to try describing the size of the ointment container. Whether it was working or not, she had no clue. "
If Amaris has any, then I will owe her my life.
" The woman lifted just the front of her shirt, showing only the part of her where she had taken a kick to her. The bruise was shaped like the boot of the one who had kicked her. "
Like I said...botched.
"
That brought an end to that conversation as Amaris soon woke up and, having heard Reiko, offered her the healing cream in question. A very grateful Albino really did owe her niece now! With the cream applied to her bruised areas, she returned the container to the girl, who helped her carry the cupcakes through a portal to the Inn. Ben, in the meantime, was left to contemplate what the Terran native had brought up about her seeking immortality.
—•—•—•—
Moments later, the portal that Amaris had opened up would bring both niece and aunt to the inside of the Inn. Both of their hands were full as they carried the cupcakes (and alcohol, in Reiko's case) to the bar. Passing through the break in the bar, the cupcakes were placed down in a place as indicated by Mallory and the alcohol turned over. A congratulatory banner was hung up, and the drinks soon started to flow. Reiko herself was nursing a glass of the Blue Diamond that she had ordered. Perfection. The spirit was high as conversations galore ensued, one of them being Amaris regaling Reiko on how she had done in the Diamond Quest. The girl had made it to the final four. That was so impressive! Reiko was so proud of her!
Jaycy, someone the woman had never met during her years of duelling, ended up winning. Right about that time, some of the conversations around them had turned to something that had transpired right at the end. Something had happened with all of the opals. Whatever it was, Reiko's attention wasn't entirely there to gather all of the details. She had started to talk to Cezar by then, confusing him with her Spanish. When she saw Ben come in, right as she had told the wheelchair-bound man with his cat Violet that she had made the cupcakes, Reiko greeted with a, "
Heya, Ben!
" Lifting her glass, she gave a little salute from where she sat with a bright smile in his direction. "
I thought you had a job to do tonight!
"
Ben said nothing. He kept his eyes straight ahead as though Reiko's greeting went in one ear and out the other. As soon as the bartender was ready for him, he would order a pitcher of Lakefront IPA, which he would take a deep chug from without bothering with a glass. A loud belch followed before he wiped his mouth on the sleeve of his leather jacket. Outside of this, not another sound came from him.
Reiko looked over at Amaris. "
You saw that, right?
" she asked her niece. She raised both of her eyebrows as high as she could raise them. "
He completely ignored me...Ben never ignores me...unless he's too far to hear me.
" Which he wasn't. What the fuck!
Amaris got up and moved carefully to his side, and then muttered, "
Think fast.
" She went to swat at the back of his head, and he took that swat to the back of the head, neck giving slightly on impact. Still, he was in a trance that he could not snap out of. One would think he was catatonic. Amaris then shook his shoulders. "
POPS! Wakey wakey!
"
If
that
slap to the back of Ben's bead didn't work, then nothing might work at all. Reiko was now standing, hands on sides, watching. Just a little bit ago, the two of them had been talking. Now he was...what
was
he doing? Deep in thought?
"

Rhy'din to Ben! Your daughter just slapped the back of your head!

"
Reiko was now concerned, and she was also deciding to screw it with a telepathic attempt of communication.
The shaking snapped Ben out of his haze, at least eventually. "
Hng? Oh... hey Amaris...
" he said absentmindedly before taking another swig from his pitcher.
"
What the hell was that about, Pops?
"
"
Don't know. Don't care. Don't want to talk about it.
" He said simply before lighting up a cigarette.
She glowered at Benny. "
Pops...no, you know what, whatever.
" She was learning to leave it be and went back to her cupcake.
"

Ben?!

"
Reiko tried again. Suddenly, the images that started to flash through her mind went way too quickly. Various levels of inhumanity and horror, from the slightest to the worst, flew through her mind's eye. They wouldn't stop! She tried to remove herself from the very surface of his mind where she had reached out to begin with. Tried to were the operative words.
Tried, but
couldn't.
"
Ah! I-I can't get out!
" Reiko cried, her hands flying to her temples. Never has she ever had to make this much effort in order to try leaving somebody's mind, especially one that she had established a connection with before. "
I'm stuck!
" Falling to her knees now, Reiko was trying - very much unsuccessfully so - to get out. It was no use...her hands fell from her temples as her arms sank to her sides. A telepath who was stuck within another's mind wasn't just sucked in; they were mentally incapable of communicating with anybody apart from the individual whose mind they had been sucked into.
Then Reiko was...Cezar really wasn't sure what was going on. His pencil hesitated, looking around from side to side, and back to Reiko. The witch, Mallory, looked over with a frown as Reiko fell to her knees, and looked to those near her questioningly. Violet pulled herself up and propped her elbows into Cezar's hat, jaw in her paws. Just watching the spectacle. Rachael's shielded gaze flicked to Reiko at her exclamation.
"
Yep,
" Ben said dismissively, "
that's how it started for me, too. Pretty shitty. It'll go away though. At least I hope.
" His apathy over the matter was borderline disturbing.
Amaris jumped down and put her hands on Reiko, shaking her softly. "
Reiko?
" The woman was in no wise able to answer. Live art it was not, for she had certainly not been putting on a show. She had literally been trying to get through to the man she cared about in hopes of getting answers when she had gotten stuck. Temporarily mute and unable to move for the time being, it was like she was in a coma.
Ben seemed to be steadily regaining some measure of consciousness. Looking over his shoulder, he saw Reiko laying comatose. A look of guilt washed over his face then; he was cognitive enough to feel guilt, but not to respond. "
I think it is time for me to leave...
" was otherwise said as he left his half-empty pitcher on the bar and trudged out the front door, his head down and his hands in his pockets.
She blinked, looking after him. "
What the fuck, Pops?
" Amaris hopped up. "
Could you at least help me out and get her to a doctor?
" But, Ben was already out the door, wandering aimlessly into the night. The girl grumbled and shook her head, a soft string of curses as she tapped Reiko's cheek a few times. "
Wake up.
"
Even with Ben out the door and wandering off, Reiko's psychic presence was still stuck. For how much longer, that remained yet to be seen, but her seemingly comatose state was going to be an issue if she remained this way for too much longer. Unfortunately, Amaris' taps to her cheek wasn't going to help either. Reiko was completely out of it.
"
Amaris, give me some space,
" the witch stated as she grabbed some ice in her soaked hand, her arm pale and shivering, and climbed up onto the bar to let her legs dangle over the patron side in front of Reiko. Amaris backed up and looked towards the door, confused, and then back down at Reiko.
Mallory held the ice cube in her off hand as she used her chilly one to grab Reiko's brow, and leaned down to press her brow next to hers. "
You think you're stuck down there, in the cold and dark...
" She set the ice cube between Reiko's teeth next. "
but you just need to swim up, and up, and...
"
She pressed her chin firmly shut, snapping the ice cube —
"

break through the ice!

"
CRUNCH!!!
The sound of the ice cube breaking apart between the woman's teeth sent the feeling of icy coldness through Reiko's nerves. It was as if the cube alone served as a communications agent to jumpstart a body that had been in shock, only she had been somewhat mentally comatose. With the crunch and the sensation of the sudden cold, her brain was given that sudden jolt. Even more, she was finally able to withdraw herself from Ben's mind and return to her own.
Reiko's head jerked straight up just as her eyes popped open. She let out a really loud gasp; her hands grasped at anything nearby that she could reach: the floor, the wall of the bar to her right,
anything!
Just give her something! "
WHA!
" Reiko cried out. "
Where?!
" She was positively freaking out, and over what? She was trying to figure out what was real and what was not.
Satisfied with the outcome, or the outcome she assumed, the witch released Reiko's brow and nodded to Amaris and Rachael as she dusted her hands off. Wringing her right hand a few times in an effort to warm it up as she moved back through the break, and over to Mai. "
Sorry about that.
"
Amaris smiled, mouthing her thank you to Mallory. She gave Amaris a wink, but nodded her towards Reiko. Disorientation was a hell of a thing.
"
Merci,
"
Rachael murmured to Mallory.
Amaris gave Rachael one more hug and went over to Reiko and hugged her. "
It's okay,
" she told the Albino.
Her breathing was rapid at first. When Amaris hugged her, Reiko looked down at the girl at first. Her arms came around her for a hug, even though she wasn't immediately sure of her arms moving of her volition. "
Y-you're real..! Nobody's dead...
" She then took a look around. "
...there's no blood everywhere. Or there.
" Up she looked, unwilling to move. "
What's going on, here? Where am I? I-I thought I was fighting...what?
" Reiko was trying to find more familiar faces nearby.
"
You were looking at Ben weird and then just fell...Pops just left. I asked for help, but he just...left
" That was from Amaris.
"
You ventured into the realm of the Mind.
"
Rachael's words held the tone of a statement, but they could be taken as an inquiry if Reiko wished to do so.
"
I did what?
"
Reiko asked Amaris and Rachael. Quick, think of the last thing she could remember. "
I was drinking a Blue Diamond. Mallory served me...I tried to greet Ben, but he ignored me. Then I told you, tried to talk to him telepathically...that's when I saw them.
" She waited for Amaris to let go before bringing her own knees in front of her chest.
Reiko started to rock back and forth, as if coming down from a bad trio. Just what in the world had she
seen?
"
I saw so many things, everything that nobody should ever have to see.
" Reiko was suddenly speaking very quickly whilst rocking herself still. Then she pulled the hair elastics from her buns, letting her hair loose. "
I-I don't know what's real, and what's not, right now!
"
Amaris blinked and wound back before a loud crack sounded, and her hand whipped against Reiko's cheek as she slapped her. "
Auntie, get it together,
" the girl told Reiko.
"
Normally a pinch is applied, but that may be more effective. Crude, granted, but more effective,
"
Rachael stated.
The slap forced Reiko's face to her right when Amaris' hand made contact with it. She would hit the front of the bar, but remain conscious from the way she was still sitting. It had stunned the woman into silence. Reiko couldn't speak! She just sat there, her head facing the bar for a long moment at first. "
Reiko?
" Amaris rubbed the Albino's cheek a little. "
Sorry, but you were being a bit...panicky
"
After another moment of silence, Reiko slowly turned her head to face Amaris a second time. She blinked. Nope, this was no hallucination this time. Her right hand raised up to touch the front of the bar. It was the same scared wooden wall that she was used to kicking her feet against from time to time. Then she put her hand on top of Amaris' head. There was hair, and it felt like hair. "
A...Amaris?
"
Reiko simply said as a question. "
What just happened?
"
"
As I said, you ventured into the realm of the Mind. A dangerous place at best, especially if one is entangled in it,
"
Rachael commented to Reiko.
Amaris looked at the Albino still. "
You went into Pop's brain.
" She pointed at Rachael. "
What Auntie Rachael said. You started to get hysterical, so I had to slap ya.
"
"
Yeah...yeah, I was trying to talk to him,
" she told both Amaris and Rachael. Her hand moved from the top of the former's head. It touched her face where she had been slapped. That was going to smart in the morning. "
Then...it went black for all of a second or two, and then I started to see things. Like, a lot of things...things that nobody should ever have to see.
" Plot twist, though. Everything the woman had seen was a giant hallucination.
"
Don't get all wound up again. Just breathe.
" One can believe that Reiko was taking those breaths. She was taking them slowly, making sure to feel each inhale and exhale.
"
Breathing...slow breaths, deep.
" This was going to count as an emergency meditation because she
needed
to make sure she was on solid ground. One foot, and then two feet. Her eyes looked up, and they were soon in the company of the empathic yellow tabby kitten that was Mayflower. Fate be thanked for her company, for with permission, Reiko was able to confirm something that had previously concerned her. Years ago, she had been under the control of another. Upon being set free from it, Mayflower had performed a sniff test to make sure that the Albino was truly free. Such was the case now, and the sniff test was performed. Ginger snaps and carrots. That was what Reiko smelt like to the kitten which, when asked, was particularly good considering her fondness for such.
Soon becoming tired from what had just transpired, Reiko returned Mayflower to Rachael after holding her for a bit. It was best that she return to a place she was most familiar with, that being Terra. It was best because she also needed to retrieve the present that she had for Amaris' rapidly-approaching birthday.
"Chess taught me that with a bad move, you can lose your

Queen

."