Moderator: Staff
Seasoned Adventurer

Posts: 374
Joined: Fri Apr 02, 2004 10:50 pm
Location: Little Elfhame/Atrebla Manor
Keeper Xanth Van Bokkelen,

I hereby challenge you for stewardship of the Tower of Water.

Skill and Honour,

Michelle Montoya
I'll just lay low, hiding in the shadows
So don't give me dark days, I already had those
I'm just trying to figure out how to be myself right now
I just wanna lay low, hiding in the shadows
- Modified from Fitz and the Tantrums, I Just Wanna Shine
Legendary Adventurer

Posts: 1454
Joined: Sun Feb 24, 2013 8:03 pm
Location: Dunmovin (Outside of Rhydin City), Underwood (New Haven), or Caelum Training Center
Seasoned Adventurer

Posts: 317
Joined: Fri Apr 20, 2007 8:40 pm
Location: Currently Unknown
To the challenger, the Coordinator, and the Dueling Community at large:

So, some mortal finally has the nerve to challenge me. Interesting. Very well, I accept your challenge.

Xanth Van Bokkelen
Keeper of the Tower of Water
Seasoned Adventurer

Posts: 374
Joined: Fri Apr 02, 2004 10:50 pm
Location: Little Elfhame/Atrebla Manor
To the coordinators, the duelling community at large and all spectators!
In true House Royal fashion, this match will take place on Saturday, May 18th at 8PM by the Eastern Clock. Our newest official, Phil Goshawke, will be calling the match under the supervision of the talented Mallory Maeda. The duel will take place off the beach of Twilight Isle on a floating dock.
Beach chairs and a mini-bar will be set-up along the edge of the water for viewers to enjoy as they watch the best-of-three match. The mini-bar will offer the following cocktails: Kentucky Sunset, Tropical Sun, Silver Sunset, Sunset and Venetian Sunset. Vegetarian BBQ skewers are offered complimentary to the drinks.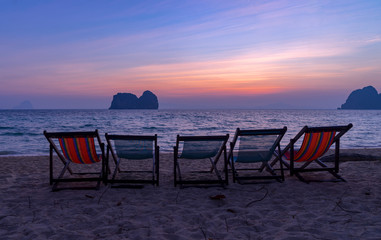 Kentucky Sunset: Bourbon, Anisette, Strega, Orange
Tropical Sun: Light Rum, Scotch Whisky, Orange Juice, Grenadine, Maraschino Berry
Silver Sunset: Royal Vodka, Apricot Brandy, Orange Juice, Campari, Egg White, Lemon Juice, Maraschino Berry… Orange
Sunset: Tequila Blanco, Lime Juice, Grenadine, Lime
Venetian Sunset: Gin, Dry Vermouth, Campari, Mandarines Liqueur
Skewers
I'll just lay low, hiding in the shadows
So don't give me dark days, I already had those
I'm just trying to figure out how to be myself right now
I just wanna lay low, hiding in the shadows
- Modified from Fitz and the Tantrums, I Just Wanna Shine
Expert Adventurer

Posts: 718
Joined: Sun Jan 15, 2017 9:25 pm
Location: The Lyceum or Kabuki Street, most of the time
Contact:
Mallory decided the best way to supervise was to get a view of the action from the water, on top of a planchette-shaped pool float. Her outfit tonight was nothing more than a bikini and sunglasses, tropical drink in hand while she made sure Phil had everything under control.
Seasoned Adventurer

Posts: 374
Joined: Fri Apr 02, 2004 10:50 pm
Location: Little Elfhame/Atrebla Manor
Michelle's practical wet-suit for this evening.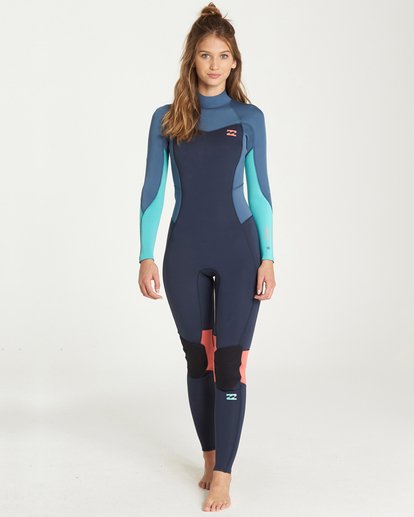 I'll just lay low, hiding in the shadows
So don't give me dark days, I already had those
I'm just trying to figure out how to be myself right now
I just wanna lay low, hiding in the shadows
- Modified from Fitz and the Tantrums, I Just Wanna Shine
Adventurer

Posts: 54
Joined: Wed Aug 15, 2018 11:51 pm
Location: Furnished apartment in Seaside
Hello, everybody! I, Phil Goshawke, was fortunate enough to call tonight's challenge for the Tower of Water, under the supervision of Mallory Maeda. Tonight's challenge featured the Tower of Water's Keeper Xanth Van Bokkelen (who has held every Tower and been Archmage, wow!), facing off against one of the Isle's newest Mages, Michelle Montoya. This challenge took all three matches, and was filled with exciting action on the waters just off the shore of Twilight Isle. In the first match, Michelle came from behind to win 5-4 in eight rounds. The second match saw Xanth jump to an early lead and hang on to win 5-3 in 10 rounds. The final duel of the challenge was a classic, a back-and-forth affair with several lead changes and a nail-biting finish. In the end, Michelle won 5-4 in 10 rounds, and is now the Keeper of the Tower of Water. Congratulations, Michelle, and well-reigned, Xanth!

[20:02:05] Nexus Guide: **Ring Preachers 1: XanthVanBokkelen scores! (DS / AB | 0 - 1, XanthVanBokkelen leads.)**
[20:03:53] Nexus Guide: **Ring Preachers 2: Advantages all around. (FF / FF | 0.5 - 1.5, XanthVanBokkelen leads.)**
[20:05:57] Nexus Guide: **Ring Preachers 3: XanthVanBokkelen scores! (RF / WB | 0.5 - 2.5, XanthVanBokkelen leads.)**
[20:07:45] Nexus Guide: **Ring Preachers 4: Michelle Montoya scores! (FWB / FFT | 2 - 2.5, XanthVanBokkelen leads.)**
[20:11:30] Nexus Guide: **Ring Preachers 5: XanthVanBokkelen scores! (AB / FFF | 2 - 4, XanthVanBokkelen leads.)**
[20:13:55] Nexus Guide: **Ring Preachers 6: Michelle Montoya scores! (FDS / FSH | 3 - 4, XanthVanBokkelen leads.)**
[20:15:33] Nexus Guide: **Ring Preachers 7: Michelle Montoya scores! (FGF / EF | 4 - 4, Michelle Montoya and XanthVanBokkelen.)**
[20:18:08] Nexus Guide: **Ring Preachers 8: Michelle Montoya scores! (MB / AB | 5 - 4, Michelle Montoya leads.)***FINAL: Michelle Montoya def. XanthVanBokkelen, 5 - 4 in 8 rounds. - dom*

20:22:28] Nexus Guide: **Ring Monarch 1: XanthVanBokkelen scores! (AB / FMB | 0 - 1.5, XanthVanBokkelen leads.)**
[20:24:24] Nexus Guide: **Ring Monarch 2: XanthVanBokkelen scores! (MB / FSH | 0 - 2.5, XanthVanBokkelen leads.)**
[20:25:39] Nexus Guide: **Ring Monarch 3: Michelle Montoya scores! (FGF / EF | 1 - 2.5, XanthVanBokkelen leads.)**
[20:27:23] Nexus Guide: **Ring Monarch 4: No action this round. (FMW / MW | 1 - 2.5, XanthVanBokkelen leads.)**
[20:28:38] Nexus Guide: **Ring Monarch 5: XanthVanBokkelen scores! (NR / AB | 1 - 3.5, XanthVanBokkelen leads.)**
[20:29:53] Nexus Guide: **Ring Monarch 6: Michelle Montoya gains position. (MB / FWB | 1.5 - 3.5, XanthVanBokkelen leads.)**
[20:31:33] Nexus Guide: **Ring Monarch 7: No action this round. (SH / GF | 1.5 - 3.5, XanthVanBokkelen leads.)**
[20:32:29] Nexus Guide: **Ring Monarch 8: Michelle Montoya scores! (WB / FF | 2.5 - 3.5, XanthVanBokkelen leads.)**
[20:34:06] Nexus Guide: **Ring Monarch 9: XanthVanBokkelen scores! (FF / FT | 2.5 - 4.5, XanthVanBokkelen leads.)**
[20:36:08] Nexus Guide: **Ring Monarch 10: Advantages all around. (NR / GF | 3 - 5, XanthVanBokkelen leads.)***FINAL: XanthVanBokkelen def. Michelle Montoya, 5 - 3 in 10 rounds. - dom*

[20:41:18] Nexus Guide: **Ring Pride 1: Michelle Montoya gains position. (DS / FSH | 0.5 - 0, Michelle Montoya leads.)**
[20:42:27] Nexus Guide: **Ring Pride 2: XanthVanBokkelen scores! (FF / WB | 0.5 - 1, XanthVanBokkelen leads.)**
[20:44:11] Nexus Guide: **Ring Pride 3: Everybody scores! (NR / EF | 1.5 - 2, XanthVanBokkelen leads.)**
[20:46:18] Nexus Guide: **Ring Pride 4: Michelle Montoya scores! (FMB / MW | 3 - 2, Michelle Montoya leads.)**
[20:47:33] Nexus Guide: **Ring Pride 5: XanthVanBokkelen scores! (GF / FMB | 3 - 3.5, XanthVanBokkelen leads.)**
[20:49:00] Nexus Guide: **Ring Pride 6: No action this round. (FMW / MW | 3 - 3.5, XanthVanBokkelen leads.)**
[20:50:31] Nexus Guide: **Ring Pride 7: Michelle Montoya gains position. (FT / FAB | 3.5 - 3.5, Michelle Montoya and XanthVanBokkelen.)**
[20:52:26] Nexus Guide: **Ring Pride 8: Michelle Montoya gains position. (DS / WB | 4 - 3.5, Michelle Montoya leads.)**
[20:53:43] Nexus Guide: **Ring Pride 9: XanthVanBokkelen gains position. (MW / SH | 4 - 4, Michelle Montoya and XanthVanBokkelen.)**
[20:55:26] Nexus Guide: **Ring Pride 10: Michelle Montoya scores! (AB / NR | 5 - 4, Michelle Montoya leads.)***FINAL: Michelle Montoya def. XanthVanBokkelen, 5 - 4 in 10 rounds. - dom*
Users browsing this forum: No registered users and 1 guest