[center]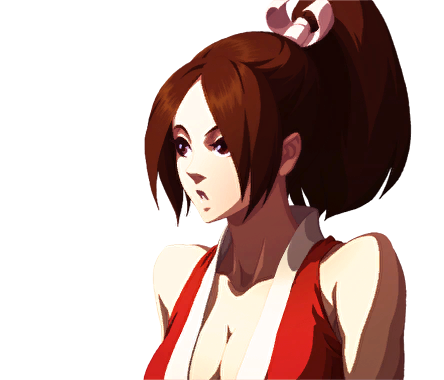 The Shiranui Special is back! Here to bring you all the best news when it comes to anything Hydra!
It's been so long since I've last had a chance to write anything sports related.



Mai Note: Partly due to a lack of Hydra and mostly due to me chasing after Andy.

I've already missed my chance to touch on Week One, but I'll get to that later! Week Two has come to a close and many of the dominating teams of Week One are suffering from some bitter defeats! But like a Phoenix rising from the ashes, one of these defeated teams made sure to leave an impact on their vanquishers!


Mai Note: A really BIG impact if I do say so myself!

Team Death Cake's own Canaan made sure his team went down in style after dealing a spectacular shut-out defeat to Rock Hards own Rachael Douglas! Six rounds, five points! All to zip! Canaan made his statement clear. No one puts Death Cake in a corner!



Mai Note: I guess they weren't really "Rock Hard" in the ring THAT night!

Now, while a shut-out is impressive, we can't let it fully overshadow the Week One action of Hydra!

Week One saw some spectacular matches, but the most amazing came in the form of Mr. One Man Team, Xanth Van Bokkelen!



Mai Note: I'm a fan! I'll admit it!

You might remember him from Hydra Season 1. He's the one who brought his team all the way to second place... ALONE. Yes, you're reading that right. Mr. Van Bokkelen is a force to be reckoned with! He showed just that when he won his bout against Death Cakes Canaan! His double Wild Card match pushed Chemical Burn right into the lead in grand fashion with a week one sweep!


Mai Note: Sure, Chemical Burn aren't looking so hot right now with the end of Week 2... but I blame Captain Bile for sitting out the Van Bokkelen Machine! He's a one man army! Put him in every week!

These two fighters deserve something more than praise through the written word! That's why I'm awarding them both the Shiranui Special Pin! Check your cubbies in the Outback for them when you get the chance!

Week Three starts tonight! So get your asses to the Outback, Annex, and wherever they are doing magic these days and cheer on your favorite team!



Mai Note: Good luck in Week Three, everyone!

[/center]